Dear friends!
Tuscany is considered one of the most picturesque places for the event.
The region combines everything that one can only dream of: views, the spirit of history, food, and, as a result, an unforgettable experience for you and your guests.
I want to present to you my top locations for a wedding or private event in Tuscany. Enjoy!
1) VILLA DIANELLA & WINE RESORT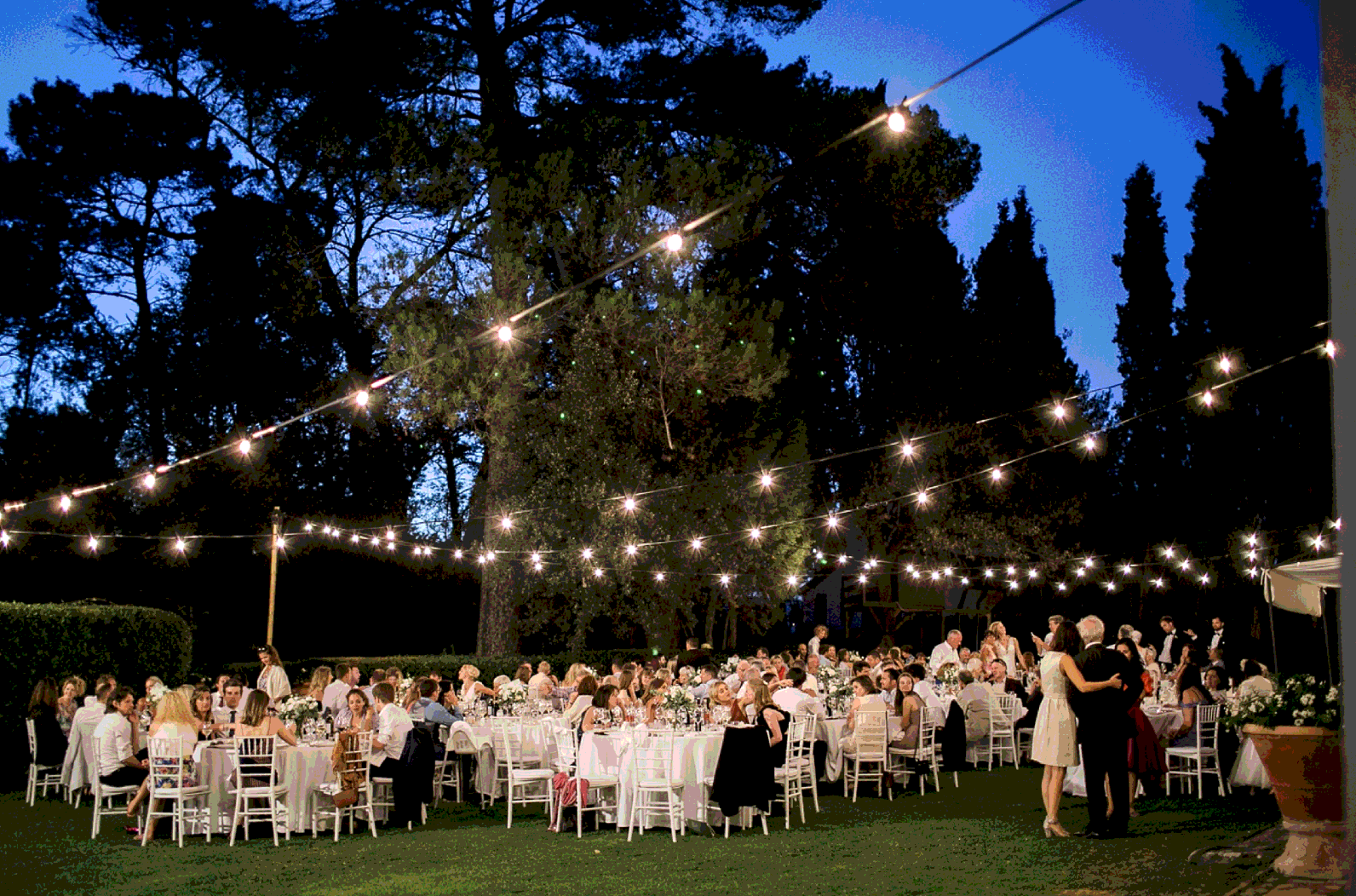 2,5 km from Florence.
This unique place combines the beauty of Italian vineyards, stunning views from the rooms, and authentic architecture.
The multi-brand Dianella offers hotel rooms, restaurants, winery, self-made organic oil, organic cosmetics, and candles production. A great option to get everything at once, enjoy a beautiful ceremony if it is a wedding, make a memorable gift for the guests, stay together with your partner and watch the vineyards from a luxurious room, enjoying your first brunch after the wedding.

There are also possibilities to order a culinary master class, wine tasting, or truffle hunting.

Room rates: from 206 Euro/night based on double occupancy.

2) CONTI DI SAN BONIFACIO WINES & WELLNESS


The name itself already contains the whole essence of visiting the villa located near the coastal part of Tuscany.

Several wine bars, vineyards, wine production, culinary workshops from organic products, revitalizing wellness and spa retreats, yoga overlooking Tuscany, horseback riding, and an amazing opportunity to make an event with artful decoration are part of what you can get there.

3) VILLA MERLO NERO


This cozy villa with a marvelous garden is located just 2.5 km from Florence. There is a smaller choice of entertainment compared to other villas, but people come here for the history that the Renaissance artist, the former owner of this villa, began to write years ago. The whole property consists of the villa itself and the 14th-century house. The villa is surrounded by lush trees, a swimming pool, an olive grove and is ideal for small celebrations up to 30 people.

The villa can comfortably accommodate up to 14 people. The villa's restaurant has its own pizzeria with pizzaiolo!

Room rates: from 220 Euro/night double occupancy depending on the season.

4) VILLA I MORULLI


Villa of the 17th century located on the Florentine hills! It's suitable for events for up to 200 people. The villa was for the property of the Medici oligarchic family for some time.

To touch the story while creating your own is wonderful, isn't it? Brunch, dinner, wedding with a personal chef are waiting for the future happy owners of several hours, and maybe days in this villa!

5) IL BORRO


A whole complex of villas in the heart of Tuscany wrapped in a rather expensive case. For those who are ready to spend a bit more money on their event. The owners of the villa have given new life to the place since 1993, restoring every meter of it, following ethical principles such as employing local workers and supporting sustainable solutions.

In addition to luxurious ceremonies and dinners in the villa, you can visit the wine cellars of their winery, learn to ride horses, visit leather workshops, ride a Ferrari, play golf, experience relaxing treatments in the Suite Spa, and practice yoga.
To be honest, this villa is expensive but worth it to put it mildly!

Room rates: from 400 Euro/night based on double occupancy.

Thanks for reading! Our team will be happy to take responsibility for organizing your future event in one of the locations presented! Just leave a request for a free consultation: kotsarev@nurh.ch